March 6, 2023
Helping Canadians be prepared for anything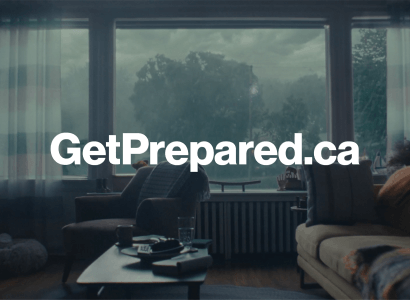 Through our work with Public Safety Canada, we've had the opportunity to work on many different advertising campaigns about issues that are important to Canadians. The latest campaign we developed for them is about a topic Canadians know all too well, extreme weather.
At the centre of the campaign is a television spot titled Extreme Weather Watch, which shows a family flipping through news channels seeing extreme weather events happening across the country with seemingly sunny weather outside their windows. As the camera pulls back from the TV, we notice the extreme weather is now happening outside, with the family now gone from their living room to prepare for the storm.
The national campaign came to life across broadcast, out-of-home and digital channels, including different versions of the creative to reflect current regional weather conditions – driving home the message that these events are happening often and in your area.
We're fortunate to work on campaigns like this that can have a meaningful impact. If you have a similar project in mind, get in touch.