October 11, 2023
Unveiling the stories behind palliative care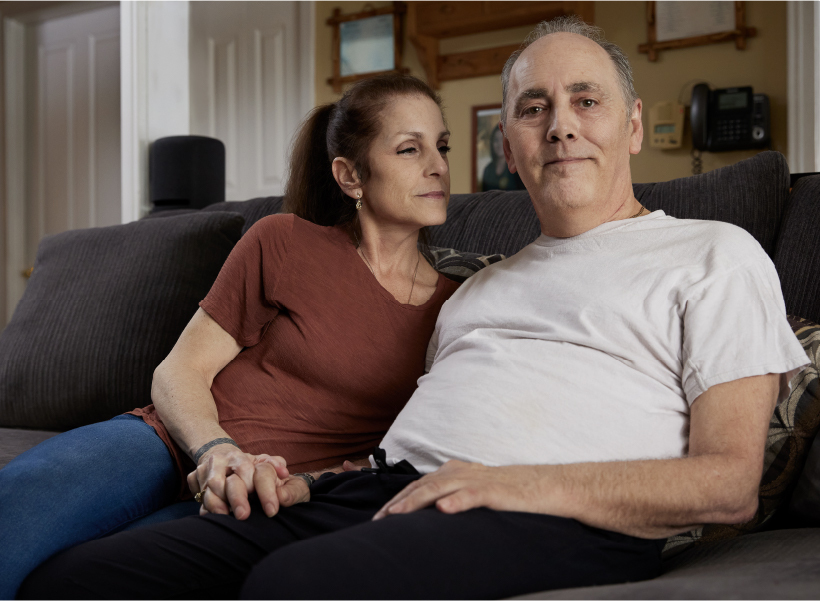 A palliative approach to care is a holistic form of healthcare offered to people living with a serious illness. It addresses the physical, emotional, psychological, social and spiritual needs of a patient in order to reduce symptoms, provide grief support and improve quality of life. But despite its importance, many Canadians do not understand what palliative care is, who can receive it, and how it can benefit patients.
As part its Action Plan on Palliative Care, Health Canada asked us to create a campaign that demystifies palliative care and shines a light on the patients who receive it. To do this, we produced a series of testimonial videos featuring Canadian palliative care patients and their loved ones. We allowed their experiences to help debunk key myths about a palliative approach to care and highlight the range of care options available.
Over several weeks, we spoke with dozens of Canadians about their experiences receiving a palliative approach to care, getting to know them and talking through their stories. We then lined those stories up with the goals of the campaign to select ones that worked cohesively and delivered a message. When the final stories were selected, we spent days conducting each interview, talking for hours and hours with patients and their caregivers to be able to create a true window into their lives and accurately reflect what palliative care means for them.
"There's something really special about being invited into someone's life for a day," said Motion Director Ryan Grevatt. "They're all amazing people."
In addition to the video series, we created a full national campaign across multiple channels to raise awareness about palliative care among both everyday Canadians and healthcare providers. We also developed a landing page on the Government of Canada website to showcase the testimonials and further explore the myths and facts of palliative care.
We're extremely proud to have worked on this campaign and been able to share such touching stories across Canada. If your organization supports an issue with similar stories to be shared, we can make it happen. Get in touch.