December 16, 2022
How AI says Happy Holidays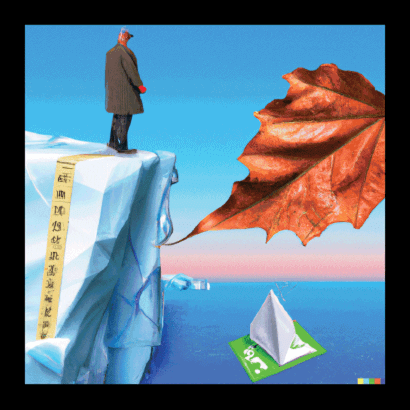 Clients are hard to get holiday gifts for, especially if they work for federal public service departments or crown corporations.
Because of strict rules around receiving gifts and benefits, we couldn't gift anything that created a "sense of obligation". So, we decided to outsource our gifting to artificial intelligence. Using DALL-E 2 we created original works of art that used submitted keywords to sum up the previous year of work.
The result was many confusing artworks that proved artificial intelligence isn't yet ready to handle clients' creative needs, though it can be used to skirt the rules here and there.