April 14, 2023
A spring of interns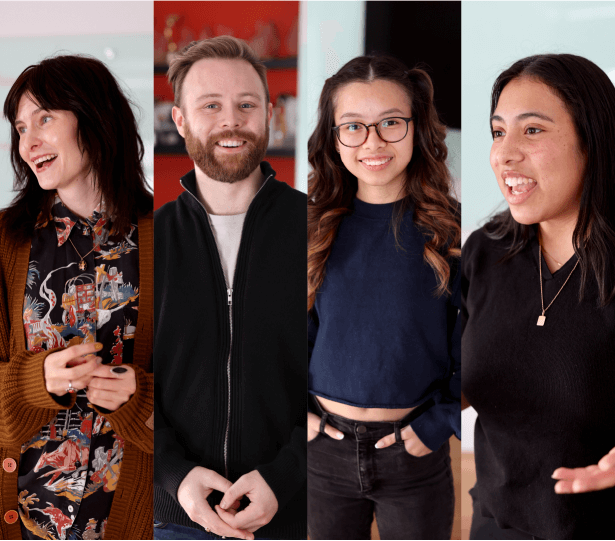 Spring at Banfield promises two things: immovable deadlines and dynamic interns. Since we began 50 years ago, Banfield has welcomed a handful of interns from Algonquin College each spring. It's our way of giving back to the community while also benefiting from the new talent these fresh eyes bring to each project. We liked what they brought to the table so much that six of our current team members started out as interns at Banfield, including one of our partners.
This year we had four students honing their skills with us; Charlie Barker, copywriting intern, Kamila Osorio-Luna, client services intern, Sophia Ching, graphic design intern and Ryan Charter, media coordination intern.
Since the current crop started in March, when the agency is racing towards the end of the fiscal year, our interns hit the ground running and received plenty of agency experience. Whether it was writing ad copy, designing logos, organizing national casting calls or running analytics, they dove in headfirst and helped the #BanFam make it to the finish line.
We're so serious about giving them real assignments and bringing them into the fold that we tasked an intern with writing this article.
Because who knows the experience better than, well, me?